Today's developer Q&A is with Imran Shafiq of Dangling Concepts.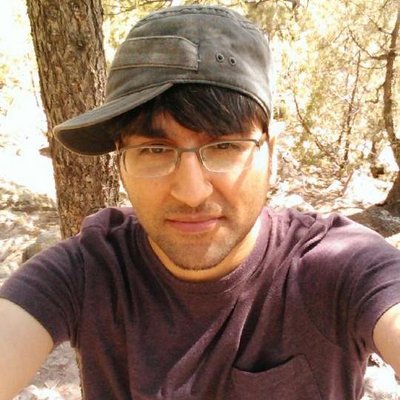 1. How many people were on your team to make Air Soccer Fever and Tank Arena? Was it all you?
I currently work alone. This is a part time endeavor for me right now. But I sure would love to make it a full time thing

2. Will you contract out any of the work for future projects to part-time or temp workers?
I do contract out for music and art work. But I am definitely looking to collaborate with a team and find the right part-time/temp workers.
3. Have many games has Dangling Neuron published so far?
I have published 6 games so far on Windows Phone 8 and Windows 8 :
I am now porting my games to Android and iOS as well.
4. What other games have you worked on (under a different brand or incomplete projects that you'd like to talk about)?
As an indie developer, one thing that's very important is prototyping and then finishing. You have to try out several game concepts/ideas quickly to see what will fare better. And once a game concepts is chosen, engaging with players/community and releasing at the right time (read early) is important since there is always a risk of leaving projects unfinished due to several reasons. So yes I have my share of incomplete projects

Nothing worth mentioning at this time.
5. What advice do you have for your other indie developers working on (or considering) Microsoft platforms?
To those who are considering or on the fence.. JUMP RIGHT IN. Windows Phone 8 and Windows 8 store are relatively younger but already crossing 300,000 apps. There is more visibility and a great developer network/community for promotion and support. There is serious money to be made here!
6. Have you started looking at Xbox One via ID@Xbox?
I would love to publish games on the Xbox One platform!
7. Any future projects you can discuss?
I just released Hyper Cell on WP8, Windows 8 and Android. For the rest of the year I would like to spend some time on Air Soccer Fever, make it better and take it cross platform to iOS since I get a lot of requests for that. I will try a few new ideas, game prototypes as well… so I will announce my next game on my blog when ready http://danglingneuron.wordpress.com
8. Anything else you'd like to add?
Download and rate my games

especially Hyper Cell.
Hyper Cell release trailer: https://www.youtube.com/watch?v=4oNvS2oZQG8

Contact Information and Social Media:
Disclaimer: The responses in this Q&A reflect the opinions and experiences of the independent developer being interviewed.