UPDATE, posted Mar 24, 2014: I have just joined Microsoft as a Technical Evangelist, for the East Coast. As a result, I am currently in talks with others at Microsoft to figure out how to make my road trip plans a reality, maybe for Spring 2015. It may make sense to focus on the East Coast first, from top to bottom. Will keep you all posted when I have more information.

UPDATE, posted Dec 16, 2013: Originally planned for May 2014, I am postponing the trip for a couple of reasons. First of all, we still don't know the date for when the retail consoles will be available for Xbox One deployment and publishing. Second of all, I can now use this time to connect with other Microsoft/Xbox developers on the East Coast in regularly scheduled meetups.

As a result, I will be speaking on .NET development and indie game development for Windows, Web and Xbox platforms, in the months ahead. Stay tuned to my Speaking page for my upcoming schedule.

Original Post:

 Jump to: Q&A | Schedule | Routes | Background | Inspiration
 Q&A for Xbox One Game Dev Road Trip
Who are you?
What is it?

A road trip to meet Xbox One game devs from across the United States and parts of Canada.

When is this all going to happen?

(TBD)I'm planning it for Spring 2014, from May 3 until May 25, just before Memorial Day.

Where will the trip pass through?

Take a look at the routes below. The plan is to start from VA and drive in a clockwise circle and get back to VA again.

Why? What is the purpose of all this?

The Xbox One indie dev program is just getting fired up! I would like to talk to you about the new platform, share ideas and get feedback.

How will you pay for it?

I'll try to fund it myself. However, if a dev provides a place to crash, I can save on some lodging costs. If I get sponsors, that could cover some costs as well.
 Planning & Schedule
 Route Information
Trip A: http://binged.it/1aIbQ9v
Woodbridge, VA
Raleigh/Durham, NC
Greer, SC
Knoxville/Nashville, TN
Austin, TX
El Paso, TX
Los Angeles, CA
Sacramento / Palo Alto, CA
Seattle, WA (via Portland, OR)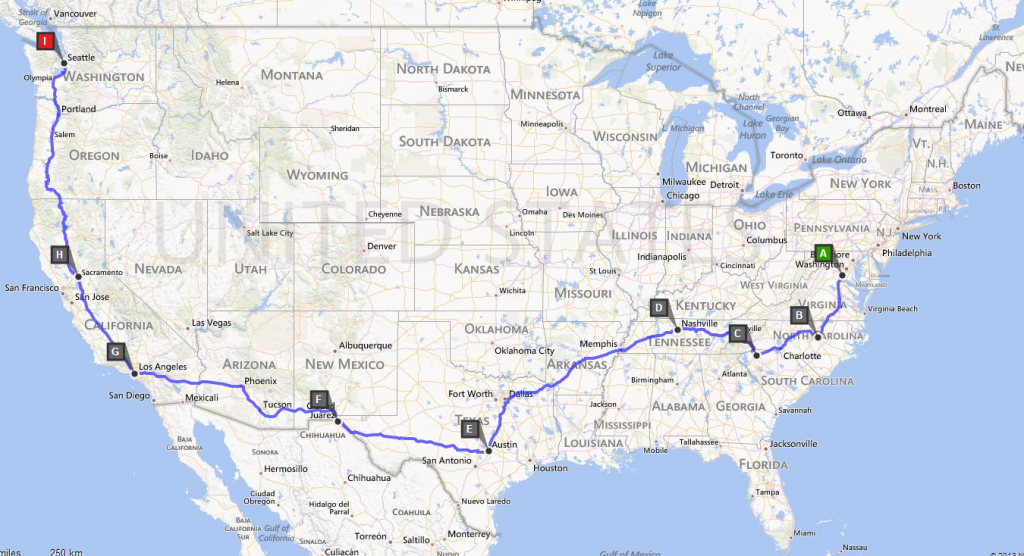 Trip B: http://binged.it/1davaOy
Seattle, WA
Boise, ID (need to stop to get some rest)
Boulder, CO (via Salt Lake City, Utah)
Kansas City, MO (apparently not in KS!)
St. Louis, MO
Chicago, IL (expecting MI folks to come here)
Detroit, MI (will pass through, but may not stop)
Toronto, ON (Canada!)
Buffalo/Syracuse/Albany, NY
Boston, MA (may skip)
Philadelphia, PA
Baltimore, MD (passing through, will come back for event)
Woodbridge, VA (home!)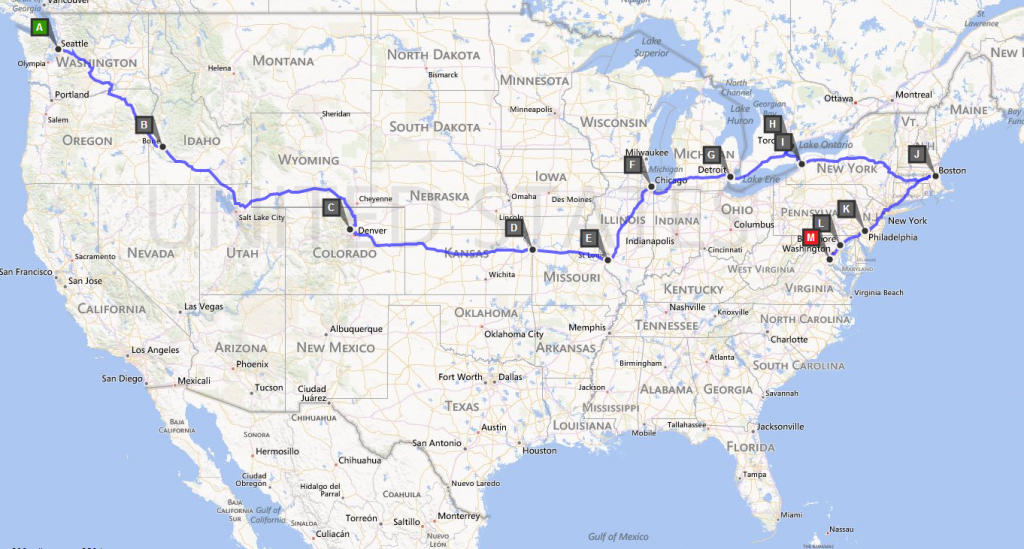 Background
Some background on my road trip plans:
In early 2011, I started planning a road trip around the contiguous US.
I had launched a website called CircleThe48.com and built a FB page too
I planned the trip to go through 48 states in 16 days
I was hoping to take off 2 weeks before Memorial Day in 2012
None of this would be related to web/software development, but my goal was to end up with a travel blog about road trips around the US.
But since then, a lot has happened:
Now, I'd like to revisit this plan, but for a different purpose:
Identify distinct tech hubs for Indie game dev all over the US
Visit groups of developers in each hub (e.g. Seattle, Baltimore, etc)
Speak about Xbox One game development in those circles
Do all this in a more focused road trip within 3 weeks
 Inspiration
One of the people who inspired me to plan this trip is my friend and colleague Matt Makai. He drove around the entire US in 5 months from March 2013 to August 2013, and connected with technology companies and individuals across the country. You can see his website at http://www.codingacrossamerica.com/.