In my previous Construct 2 tutorials, we covered a top-down shooter and a flappy bird clone, derived from Scirra.com tutorials.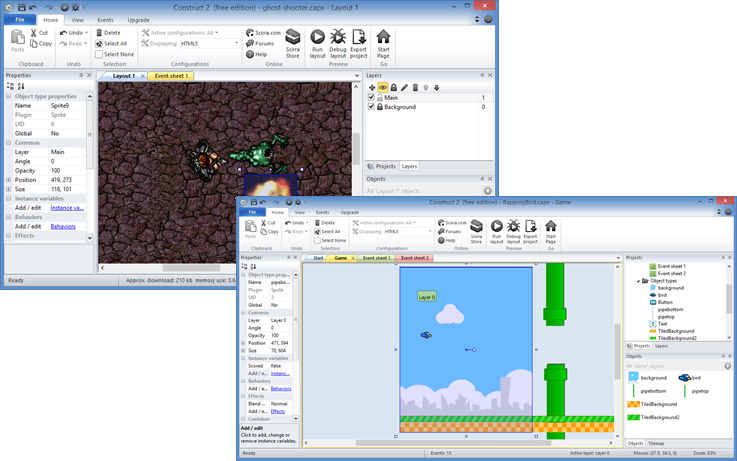 In the following presentation, you'll learn how to make simple improvements to Flapping Bird.
High score, with WebStorage (HTML5 local storage)
Functions
Sound effects
So, what do you do after you're done with your flappy bird clone?
Update the graphics and behavior to make a unique version of the game!
Check out my export+publishing guide: http://wakeupandcode.com/construct-2-exporting-and-publishing-to-web-windows-8-and-windows-phone-8/
Download my version of the game, Gallant Glider!