In my previous Construct 2 tutorials, we covered a top-down shooter and a flappy bird clone, derived from Scirra.com tutorials.
In the following presentation, you'll learn how to create a Platformer game, step by step.
Download Links: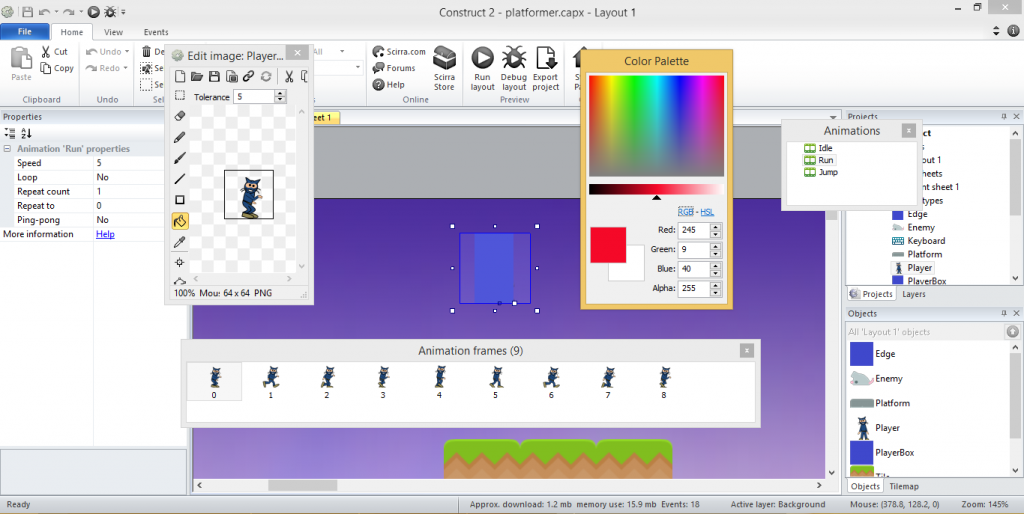 Graphics sources:
TIP: To follow along, I would suggest starting with the graphics from the free bundle. If you purchase a license, you can also download the Jungle background and get access to many more assets.